ABA Open Jacket Scholarship Program Announced
December 12, 2011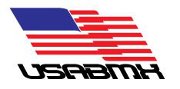 Ohio Dreams Announces USA BMX / ABA BMX Open Jacket Scholarship Program
Did you win an Open Jacket this year? If the answer is yes, then your hardwork is continuing to pay off for you. Not only did you earn an Open Jacket but you have qualified for a great scholarship you can apply towards the registration fee's for Ohio Dreams BMX Summer Training Camp.
Please contact Justin Travis at justin@ohiodreams.com or 585-415-0455 for information on how to apply your Scholarship towards camp this summer.
This Scholarship will be applied toward the current price of registration, the earlier you register the more you will save!
Program Details:
Make 7 Mains – Earn $245 off registration for Ohio Dreams ($35/main)
Win 7 mains – Earn $490 off registration for Seals Team 1
Classes: (7-8), (9-10), (11-12), (13-14), (15-16)
Program Jumpstart
All riders who earned an ABA Open Jacket in 2011 are eligible for a 2012 Scholarship
Riders who qualify for an ABA Open Jacket in the 2012 year have two options for redeeming their scholarships
Earn your 7 mains on or before the Midwest Nationals in Rockford, IL and you may use your Scholarship for the 2012 or 2013 camp season
Earn your 7 mains on or after August 1, 2012 and your Scholarship may be applied to the 2013 camp season
« Back to News