Rays Adult Week at Ohio Dreams 2014
October 9, 2013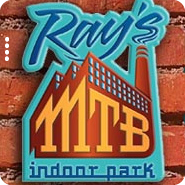 That's right! The Ohio Dreams Adult week is official!
*Please note, The Ohio Dreams Adult week is not tied to the Sports and Music Fest for 2014, as they are happening on different weekends.
Sports Offered:
BMX Race, BMX and MTB Freeride, Skiing, Snowboarding, Skateboarding and Skydiving!
Ride, Learn, Chill, Skydive, and pretend to not be old!
Space is limited to 50 Adults and will fill up quickly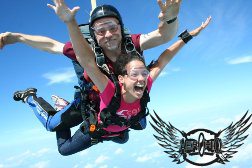 Camp Information
The goal of Ohio Dreams Adult camp is to provide a relaxed, fun and mature(ish) learning environment for adults looking to refine their skills while having a good time.
Dates: 8am, Thursday, August 14, 2014. - 12pm, Sunday, August 17, 2014.
Early Check In and Lodging included Wednesday Evening for those wishing to arrive and settle in or those flying in.
Cost: $475, (Only a $200 deposit is required to register) Includes Lodging Wednesday night through Sunday Morning, meals, Thursday Breaksfast through Sunday Breakfast and all Instruction.
Airport Transportation
We do have an airport shuttle if you will be flying in.
We shuttle from Columbus International Airport (CMH)
Pick up is offered on Wednesday, August 13, between the hours of 1:00pm - 5:00pm
Drop of is offered on Sunday, August 16, between the hours of 12:00pm - 4:00pm
Shuttle cost is $50 round trip per person.
Tenative Schedule of events
Wednesday, August 13
6:00pm - 9:00pm: Early Check in. (Dinner not provided)
Thursday, August 14
8:00am - 9:00am: Check in and Breakfast
9:00am: Camp Starts - Instruction period
12:00pm - 1:00pm: Lunch
1:00pm - 2:00pm: Rest period (Trust us on this)
2:00pm - 3:00pm: Pool and Slip N Fly Open
3:00pm - 5:30pm Instruction period
5:30pm - 6:30pm Dinner
6:30pm - Dark: Free ride
After Dark: Local pub (optional)
Friday, August 15
8:00am - 9:00am: Breakfast
9:00am: Camp Starts - Instruction period
12:00pm - 1:00pm: Lunch
1:00pm - 5:30pm Skydiving (optional) (Tandem cost $219)
1:00pm - 2:00pm: Rest period (Trust us on this)
2:00pm - 3:00pm: Pool and Slip N Fly Open
3:00pm - 5:30pm Instruction period
5:30pm - 6:30pm Dinner
6:30pm - Dark: Free ride
After Dark: Sitting around the camp fire
Saturday, August 16
8:00am - 9:00am: Breakfast
9:00am: Camp Starts - Instruction period
12:00pm - 1:00pm: Lunch
1:00pm - 2:00pm: Rest period (Trust us on this)
2:00pm - 3:00pm: Pool and Slip N Fly Open
3:00pm - 5:30pm Instruction period
5:30pm - 6:30pm Dinner
6:30pm - Dark: Free ride
7:00pm: BBQ
Sunday, August 17
9:00am - 10:00am: Breakfast
10:00am - 12:00pm: Free ride
12:00pm - Check out
« Back to News