Recruitment Program
January 21, 2014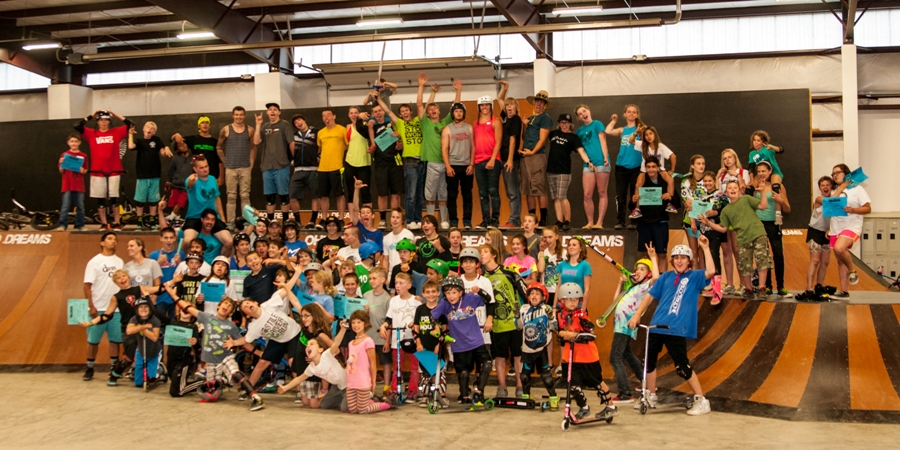 Want to earn a free week (or even two) for camp this summer and be able to hang out with your best friends at the same time?
Become an Ohio Dreams Recruiter and earn a free week for every 5 new campers that register with your recruiter discount code.
The program is simple.
1. Register for camp by having your parent place a deposit on your reservation.
2. A Parent must contact val@ohiodreams.com and ask to be a recruiter.
3. You will be issued a discount code that you can give out to friends who have never been to Ohio Dreams.
4. When a new camper registers with your discount code they will save $50 on their registration.
5. When your code has been used by 5 new campers, please email Val with all 5 new camper names so registrations can be verified and a note made on your account.
6. Once all of your recruits have paid in full, we will credit you a week of camp and issue a refund of your deposit.
7. Don't stop at just 5. If you can get another 5 new campers, you will earn another free week! There is no limit - One free week credit for every 5 new campers you bring in.
8. Enjoy summer camp, the Ohio Dreams way, with your best friends and your favorite action sports.
Rules and Regulations
Any camper (and their parent), new, previous or currently registered is eligible to be a Recruiter
"New Campers" are defined as campers who have never attended Ohio Dreams Camp during any previous season, and are not currently registered
Discount codes are only eligible for use by New Campers
All 5 New Campers using a recruiters discount code must be paid in full on or before June 1, 2014 for the free week credit is given to the recruiter.
Your depost is conidered a registration for camp and thus bound by the same terms of cancelation in our refund policy.
If you are unable to recruit 5 campers for your free week credit, but have recruited at least two campers you will receive a $50 credit on your account.
Our paid in full due date is June. 1, 2014. So please be patient with your recruits as many will make their final payments on or right before June 1.
All free week credits will be given between: June 1, 2014 and June 5, 2014. You're deposit will be refunded at this time as well.
*Charter bus trips are excluded from the recruitment program as there is already a large group discount built into the fee.
« Back to News