Parent Involvement added for 2015
November 11, 2014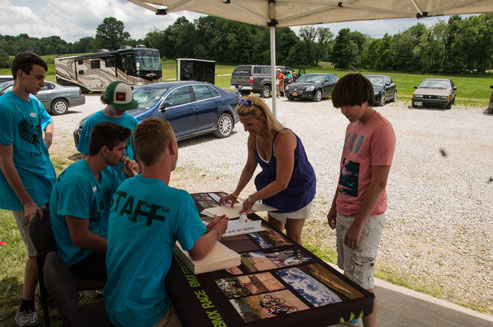 Dear Parents,
We have been working all through the fall to revamp our programs and have made many new, exciting changes for 2015 to increase the quality of the Ohio Dreams Experience more than ever by offering an even more personal experience for campers and families, increasing parental involvement and tracking campers progress.
Personal Experience
Parents will now have the opportunity to meet their child's instructor at their sport station during check in. There they will set up personal goals for each camper before the week even begins by working together to fill out our Progression Cards. During the week, the coach will utilize the Progression Card to custom tailor each campers experience.
Parent Involvement
We have created new ways for parents to be involved including a parents night for those who are able to attend. For those who can't make it, we didn't forget you, as you will still get to sit down with your child's coach at check out on Saturday.
To outline all of the parent involvement we have created an entire section on our website just for you. In it you will be able to get a full outline of how you can be involved, Meet our Staff, see our Camp Daily Schedule and even tour our facilities.
Click here to view the parent section on our website
Payment Plans and Lower Deposits
By popular request, we have set up our registration system to not only accept a much lower deposit this year ($100) but have enabled the ability for you to set up your own payment plan through weekly, bi-weekly or monthly auto payments that make paying for summer a breeze.
Looking forward to a great summer
- The Ohio Dreams Team
« Back to News