Ohio Dreams Hires Carley Young
May 20, 2015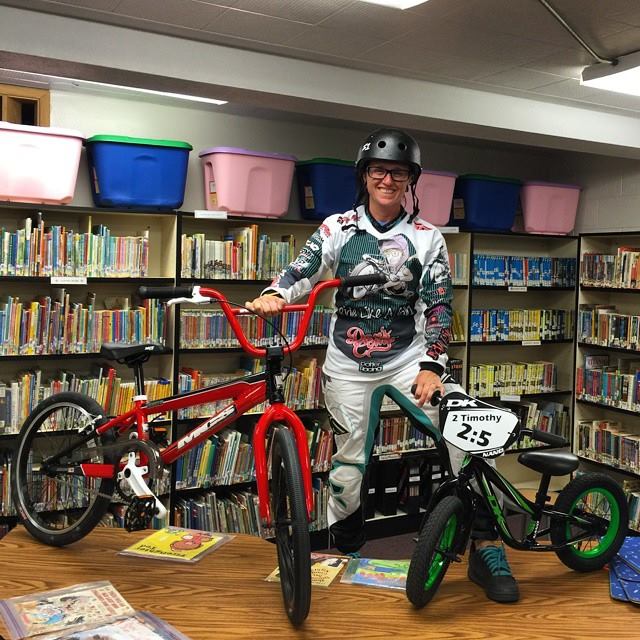 We are excited to announce the official hiring of a new (old?) staff member to the Ohio Dreams Family.
Although she has technically been part of the Ohio Dreams Family for at least 5 years now, we are excited to have Carley on board as more than just a Guest Pro.
Carley will be running the girls race program for both Co-Ed weeks this year, and although she will miss the final Co-Ed week due to the fact that she is headed to the UCI World Championships, she will be instrumental in hiring and training the female race coach for Session 7.
Carley is a true ambassodor of the sport. She is the top female coach in the country right now and travels around not only teaching clinics, but hosting bicycle safety shows at elementary schools where she introduces children to the sport of BMX. To top it off Carley founded the Ride Like a Girl team and is the organizer of the Next Generation Race Series held at tracks around the county.
You can hang with Carley during Session's 1 and 2 at Ohio Dreams this summer or give her a follow at any of her websites or social media.
Carley Young on Instagram @sk8bmxchic
« Back to News