News
|
January 15, 2011
Due to inclimate winter weather we will be closing at 9pm until further notice.
|
January 11, 2011
Ride with your favorite Pros Select weeks in each program are being sponsored by your favorite teams! We are proud to announce to our first sponsored week. DK Bicycles is sponsoring BMX Race week 7.
|
January 10, 2011
Ohio Dreams announces race week with DK Bicycles DK Sponsors Race Week 7
|
January 9, 2011
Ohio Dreams campers and instructors lead the pack at the NBL Christmas Classic
|
January 9, 2011
Ohio Dreams Instructor and former camper Nick Geopper placed third at The North Face - North Star Park and Pipe Open this weekend.
|
January 8, 2011
Quick video from instructor Randy Parker
|
January 7, 2011
Ohio Dreams Guest Instructor Nick Goepper keeping the edits coming
|
January 7, 2011
*Warning - Graphic Audio* Sky High Scooters welcomes Jason Salajcik to the team, check out this great video
|
January 3, 2011
Former Ohio Dreams Camper and Guest Instructor Nick Goepper shredding at Keystone 2 Days at Keystone from Nick Goepper on Vimeo.

|
December 17, 2010
Ohio Dreams Winter Programs Continuing our dedication to being an Action Sports Camp that provides a positive environment for riders/skaters of all ages, Ohio Dreams has
|
December 17, 2010
BMX Race Program - Full Description The Race program at Ohio Dreams focuses on more than just creating tomorrow fastest riders, we are building the core of tomorrow&rsquo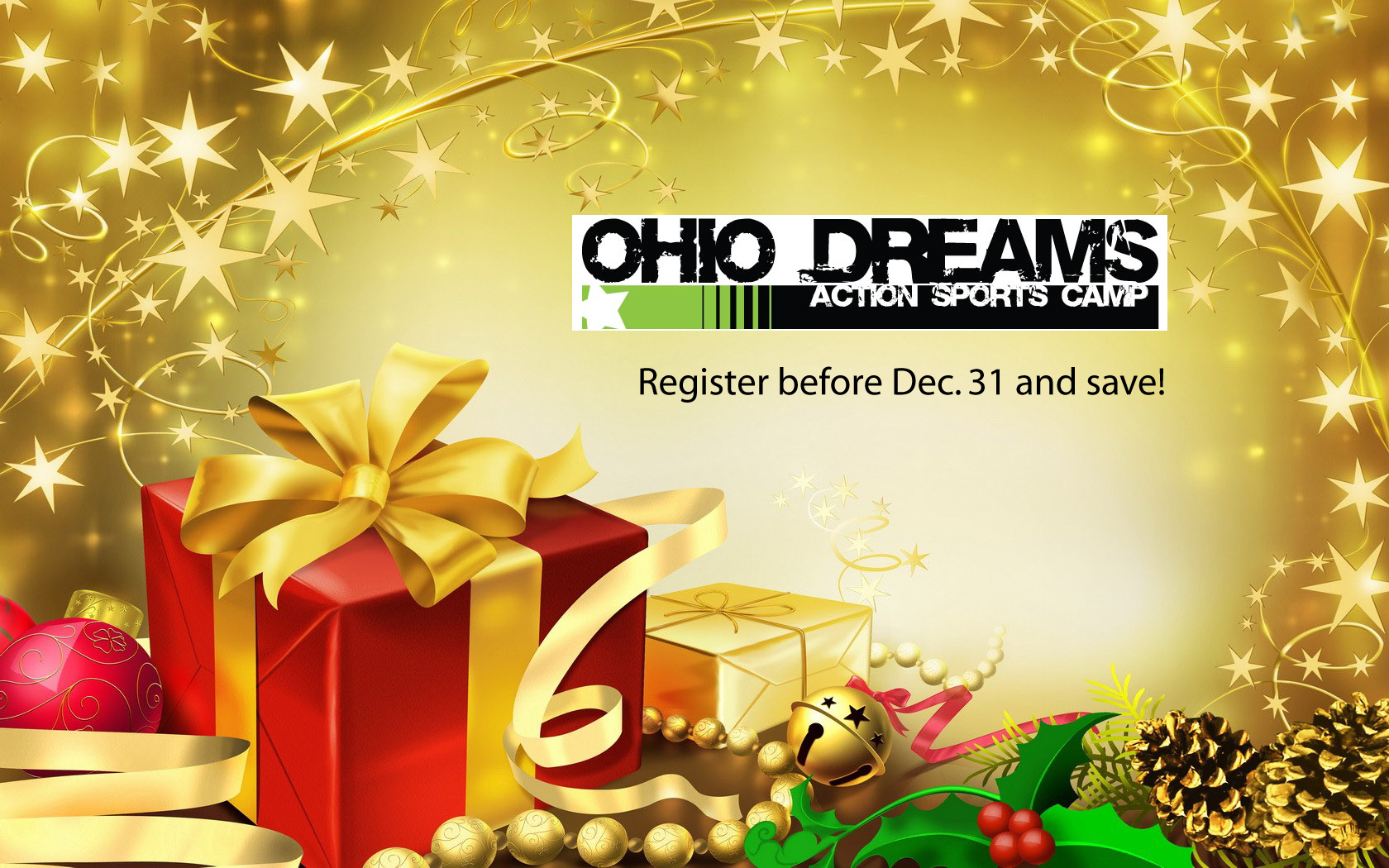 |
December 17, 2010
Register now through December 31, 2010 Online and receive...
|
December 15, 2010
Hey Guys, We are cancelling the lock in this Friday, 10/17/2010. We will be open Saturday, 10/18/2010 at 10am for morning lessons and at 12pm for open session. Don't
|
December 15, 2010
Girls Week announced, Jamie Lilly and Carley Young will once again be instructing girls week at Ohio Dreams